Hello. This is the orientation for the online version of Jour175-News Reporting and Writing
My info:
Professor Tony Rogers
Office: Rollins 125
Phone: 215-968-8165
e-mail: bucksjournalism@gmail.com
Some important links:
The journalism program website: www.bucks.edu/journalism
The course syllabus: http://faculty.bucks.edu/rogerst/jour175.htm
The virtual classroom: http://faculty.bucks.edu/rogerst/jourvirtualclassroom.htm
The schedule of assignments: http://faculty.bucks.edu/rogerst/jourdl15weekschedule.htm
The Centurion publication schedule:
http://www.bucks-news.com/info-for-advertisers/
College policy on cheating & plagiarism
Student rights & responsibilities
How the course will work
Assignments will be due every Monday. You'll e-mail me your work as an attachment. (If you don't know how to do an e-mail attachment, I'll be happy to explain it.) Please send your entire week's worth of assignments in a single attachment. The exception to this is stories for the Centurion, which are generally due at noon Wednesdays.
Each week you'll be taking quizzes and doing newswriting exercises. But the most important part of your grade will be the articles you write. Some of these will be specifically for the class, others will be for the Centurion student newspaper. You'll do three stories specifically for the class, on the police, courts and town government or school board. You should also do an article for each issue of the paper that's being published this semester. So if the Centurion is publishing seven issues, you should do at least seven stories for the Centurion.
The Centurion publication schedule shows how many issues are being published and has due dates (deadlines).
We'll also have a weekly news quiz, which will be posted every Friday, so you should start reading a newspaper or a news website daily.
Attendance will be determined through regular submission of assignments and participation in class chat sessions.
---
Facebook pages
There are a number of Facebook pages we'll be using for the course. You should "like" or join them.
Centurion FB Page (where story assignments for the paper will be posted): https://www.facebook.com/pages/Centurion/196037023792090?sk=wall&filter=12
If you see a story you want to cover, click "comment" to let us know you're doing that one.
Jour175 FB page (some assignments and due dates will be posted here): https://www.facebook.com/pages/Jour175-News-Reporting-Writing/363933286955049?sk=wall
Journalism program FB page: https://www.facebook.com/login.php?next=https%3A%2F%2Fwww.facebook.com%2Fgroups%2F120434371126%2F
About journalism FB page: https://www.facebook.com/allaboutjournalism?sk=wall
---
What you can expect from me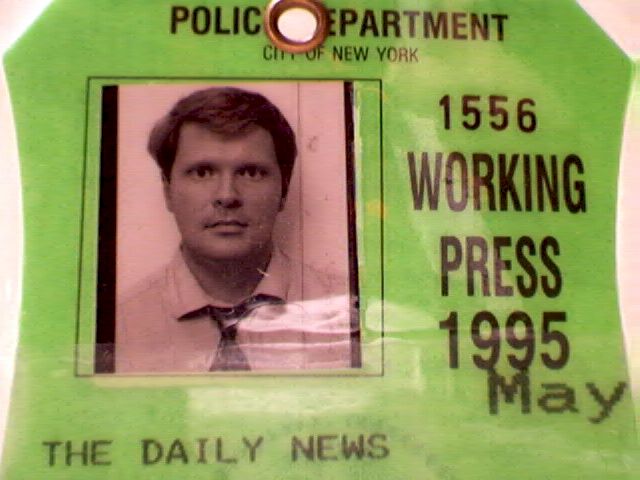 I generally grade and return assignments as soon as possible - typically within a week. E-mail is the best way to reach me, since I check it about a thousand times a day. If you e-mail me you should generally hear back the same day. If you want to meet to discuss the class in person don't hesitate to ask. I'm always happy to set up a time to talk to students.
---
The Centurion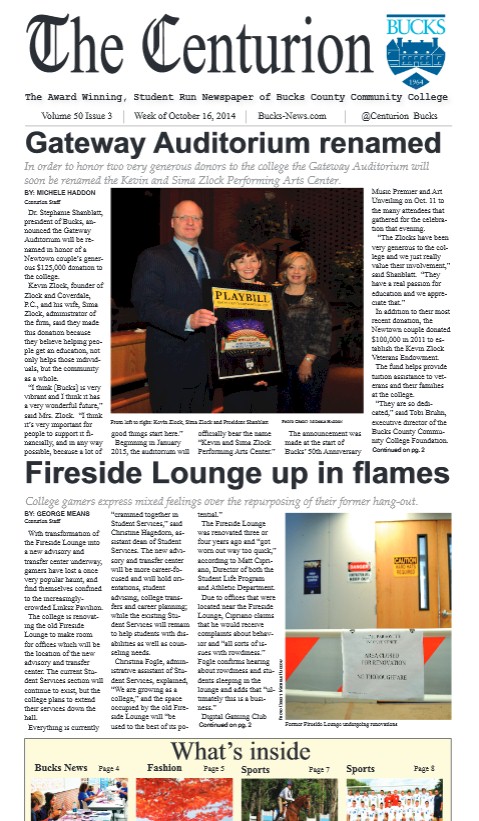 The Centurion is the college's award-winning student newspaper. The Centurion newsroom is located in Rollins 127, the same room where all journalism classes are held. Staff meetings are held every Thursday at 12:30. This is when editors and reporters get together to discuss what's happening with the paper, and to begin the process of editing articles and laying out the paper. I strongly encourage all journalism students to get as involved with the paper as possible. We always need people to be editors, to help with layout, to load stories on the paper's website, take pictures and so on. The more that you are involved with the paper the better you'll do in the class, and this will also give you a better sense of whether journalism is what you'd like to pursue as a career. Don't worry if you don't have much prior experience; this is a student newspaper, so everyone is learning. Also, there's free pizza at staff meetings!
The Centurion production schedule
Articles for the Centurion are due at noon Wednesdays on weeks when the paper is being published. Editing and layout begins Thursday afternoon, continues Friday and sometimes into the weekend. The goal is to have the pages laid out by Monday or Tuesday so that we can send them the Bucks County Courier Times, which prints the Centurion. Generally the papers are delivered to the newsroom on Thursday or Friday and we will need help distributing copies across the campus.
---
One final note
As mentioned earlier, the most important work you do for the class will be the original articles that write. You should produce at least one article for every issue of the student newspaper in addition to the articles specifically for the class, which means by the end of the semester you should have written approximately 10 articles.