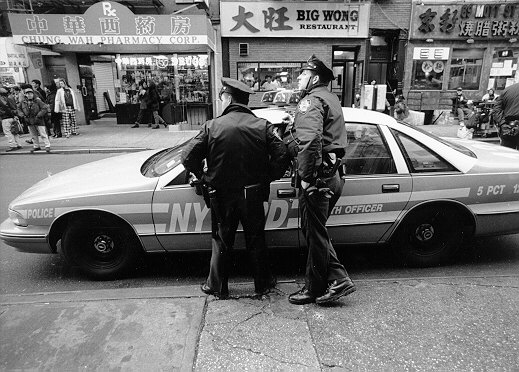 Police Story Assignment
Your assignment is to call or visit a police station, get information on an interesting crime or incident they've handled recently, and write a story about it.
Your story must include:
A LEAD - A short, succinct summary of the main point of the story.
EXPLANATION - A clear and complete account of WHAT happened, WHO was involved (including full names, ages and where they live), WHERE the incident occurred, WHEN it occurred, and if possible WHY it occurred (motive).
ATTRIBUTION - Your information should be attributed to the police officer or officers you get it from. Include the officer's name, rank and department. Simply quoting "police officials" isn't adequate. If the cop you speak with won't be quoted on the record, ask to speak to someone who will.
QUOTES - You must include at least two quotes from the officers or others you speak to.
This story should be AT LEAST 500 words. It should follow AP style.
You can write about anything from a homicide to a drunken driving accident. But be sure to find something substantive. If you write about someone getting a parking ticket you won't be able to fill two pages - and you'll be bored stiff. If you call one of the local police departments and they don't have anything interesting, try calling Bensalem, Levittown or even Philadelphia.

You can begin your reporting by asking to see the arrest log, finding a crime or incident that looks interesting, and then asking to see the arrest report for the case you'd like to write about.
Many police departments in Bucks County have web sites that can be reached at www.buckscounty.org or simply Google the name of the police department you're trying to find.