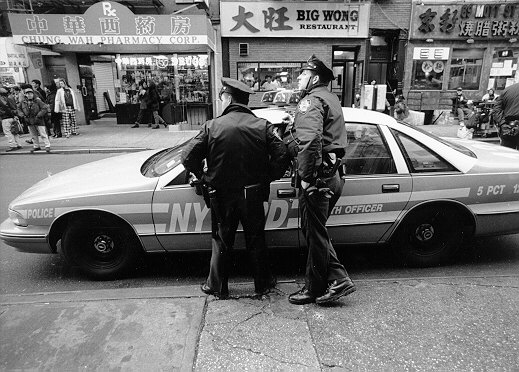 Police Enterprise Story Assignment
Your assignment is to produce an enterprise crime story that focuses on one particular community in Bucks County. One example would be to find some interesting statistics about crime rates in a particular town or borough in the county, then write a story about the problem that wraps in both the stats as well as interviews with people who live in that community.
Here's an example from The New York Times.
A good place to start looking for stats is the Pennsylvania Uniform Crime Reporting System web site. You can get national stats from the FBI's Uniform Crime Reports at www.fbi.gov
If the stats you find on the Internet are somewhat out-of-date, talk to the local police in that area to see if they have more recent numbers.
But remember, your story should focus on one particular town, borough, and on just one or two types of crime. For instance, you could write about the rate of property crimes in Bristol Township, or about assaults in Croydon. But to try to write about all violent crime in Bucks County is too broad.
IMPORTANT! THIS STORY MUST INCORPORATE BOTH STATISTICS AND INTERVIEWS WITH PEOPLE FROM THE COMMUNITY - POLICE OFFICERS, RESIDENTS, BUSINESS OWNERS, ETC. JUST HAVING STATS WITHOUT INTERVIEWS, OR VICE VERSA, WON'T BE ENOUGH.
This story should be 1,000 to 1,500 words long.
Many police departments in Bucks County have web sites that can be reached at www.buckscounty.org