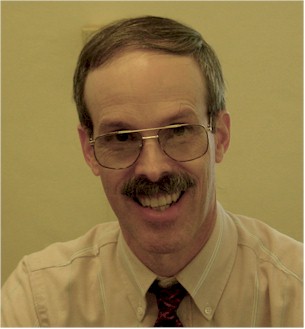 I received my Bachelor of Arts in Psychology from The Catholic University of America in 1972. My graduate studies were completed at Lehigh University, where I received a Master of Science (1974) and a Doctor of Arts in Psychology in 1976.

<![if !supportEmptyParas]> The focus of my graduate training was the teaching of Psychology. Although I consider myself a generalist, I have particular interests in research methods, social psychology, cognition, and philosophy. I have been a member of the psychology faculty at Bucks County Community College since 1976, and I constantly marvel that there are people in this world that would actually pay me for doing something that is so much fun: teaching.

<![if !supportEmptyParas]> I have worn a number of "hats" while at the College. I served as Chairperson of the Department of Behavioral and Professional Sciences from 1982 to 1989. In the 1989-1990 academic year I served as Interim Director of Development (a fund raising position) and Grants Coordinator for the College. In 1990 I returned to full-time teaching. I have worked with just about every office in the College and know just about everyone. If you ever find yourself wondering where to go or who to talk to at the College to get something done, don't hesitate to ask me for assistance.

<![if !supportEmptyParas]> Most recently, I led the College reaccreditation Self-Study – a College-wide assessment of our strengths and a plan for our continuing improvement.

In 2002 I was honored to receive the Lindback Distinguished Teaching Award

<![if !supportEmptyParas]> I am one of the few people you are likely to meet who claims Washington, D.C. as a hometown (as opposed to temporary residence.) I live in Doylestown with my wife (Barbara--who is the Director of Transfer Services Transfer and Job Resource Center), and three daughters (Beth, Jennifer, and Eileen.) I enjoy warm weather pursuits, such as swimming, sailing, and water skiing. I love to read, and enjoy listening to my growing collection of jazz recordings.

<![if !supportEmptyParas]> At heart I am a perpetual student, and I think that teaching is the best way to learn. I find human behavior to be an endlessly fascinating subject for learning, and I have found teaching to be the most effective and rewarding way of learning.