GET TOP STORIES FROM THE AP
---
Check the journalism calendar for due dates on assignments and info on upcoming events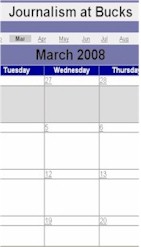 ---

A graduate of Pennsbury High School, Michael Rushton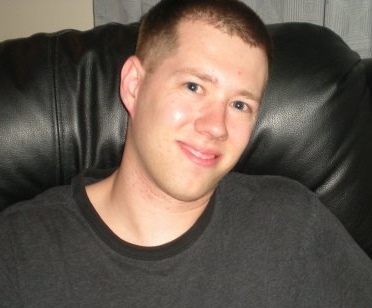 recived his associate's degree at Bucks County Community College, where was a staff writer and editor at The Centurion. He also served as an intern at the Bucks County Courier Times.

Rushton obtained his bachelor's degree from Temple University.
Following the completion of his studies, Rushton joined The Sports Network, a sports wire service located in Hatboro, as a staff writer before eventually becoming a contributing editor. In his current role, he is responsible for writing daily game previews as well as season previews for the NFL, MLB, NHL and NBA. Rushton also authors a bi-weekly column that is syndicated across the country. In the summer of 2012 he traveled to London, England to cover the Summer Olympics.
Some recent stories by Mike Rushton:
http://www.sportsnetwork.com/merge/tsnform.aspx?c=sportsnetwork&page=nhl/scores/live/preview.aspx?id=17257

http://www.sportsnetwork.com/merge/tsnform.aspx?c=sportsnetwork&page=nhl/scores/live/preview.aspx?id=17249

Olympics coverage:

http://www.sportsnetwork.com/merge/tsnform.aspx?c=sportsnetwork&page=olymp/2012/newstest.aspx?id=4519522

http://www.sportsnetwork.com/merge/tsnform.aspx?c=sportsnetwork&page=olymp/2012/newstest.aspx?id=4519803

http://www.sportsnetwork.com/merge/tsnform.aspx?c=sportsnetwork&page=olymp/news/news.aspx?id=4517821

http://www.sportsnetwork.com/merge/tsnform.aspx?c=sportsnetwork&page=olymp/news/news.aspx?id=4516545